Biography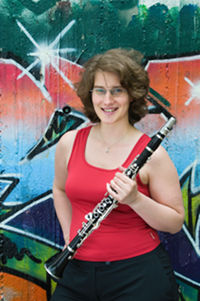 Judith Weissengruber was born in 1981 in Lower Austria and began her education at the Anton Bruckner University, academy for music, drama and dance in Linz. She pursued her studies with Prof. Johann Hindler and graduated from the University of Music and Performing Arts in Vienna with a master's degree both in education as well as in instrumental studies.
Already during her studies she strongly concentrated on chamber music, especially ensembles in mixed instrumentation (woods, strings and piano). She learned from Gottfried Pokorny, Theresa Leopold, Avedis Kouyoumdjian, Johannes Meissl, Siegfried Führlinger and Marialena Fernandes, furthermore she completed master classes by the Altenberg trio, Rupert Fankhauser and Helmut Hödl.
Additionally she successfully completed training to become a practitioner of the Grinberg Method. The systematic exercises thereof enables people to gain more freedom of expression and movement, to enhance ones concentration and have more fun with playing.
In February 2010 she gave her Solo-Debut in Seoul/Korea with the Seoul Classical Players.